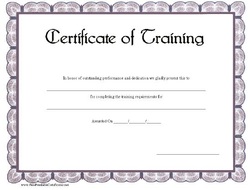 Achievements/Awards/Activities
Licensed Foster Parent by S.R.S 1989 -1994
Volunteer Emery Park BMX (sports related) 2000-2009 President,Track Operator, Treasure, Secretary and Webmaster
Volunteer for Education and Prevention of FASD ( Fetal Alcohol Syndrome)1997 to present
Kansas State Grants
PERIODICALLY THE STATE OF KANSAS awards grants to daycare providers. The purpose of the grants is to promote physical activity and healthy eating. In order to obtain a grant, you must apply and meet certain criteria. The last few years I have received grants and have been awarded every one that I have applied for. These grants enable me to improve my daycare program which benefits the children in multiple ways. For example one of the grants allowed me to purchase playground equipment along with gardening supplies.
All three grants are related to physical activity: both indoor and outdoor. They also encourage the providers to teach the importance of proper nutrition. These grants have changed my program by adding additional servings of fresh fruits and vegetables and increase daily physical activity.
The ultimate goal of the grant is to provide healthy eating habits and more physical activity both at home and in childcare.
WOW Grant 2012, 2013,2014
Power Panther Grant 2012

On Going Trainings
Sudden Infant Death and Safe Sleep Practices 2010
KDHE & SRS/DCF 2010
Abuse & Neglect 2010
Conscious Discipline 2010
Pedal Through the Seasons with Cycle Menus 2010
My Kids Wint Eat That 2011
Child Abuse Prevention of Abusive Head Trauma 2012
Child Development 2012
First Aid 2012 (Renew every 2 years)

Infant/ Child CPR 2012 (Renew every 2 years)
Record keeping & Taxes for Family Childcare 2012
Safe Kids-Child Care Provider Promoting Prevention 2013
Food Nutrition 2013
Whats On Your Plate 2013
Lets Get Moving in Childcare 2013
Safety for Children in Daycare and Home 2013
---